The first Ukrainian-Belgian workshop "La Pass - the reconstruction of the territory of the former mine in a sustainable development environment" successfully completed, as part of the international cooperation of Poltava National Technical Yuri Kondratyuk University and the University of Mons.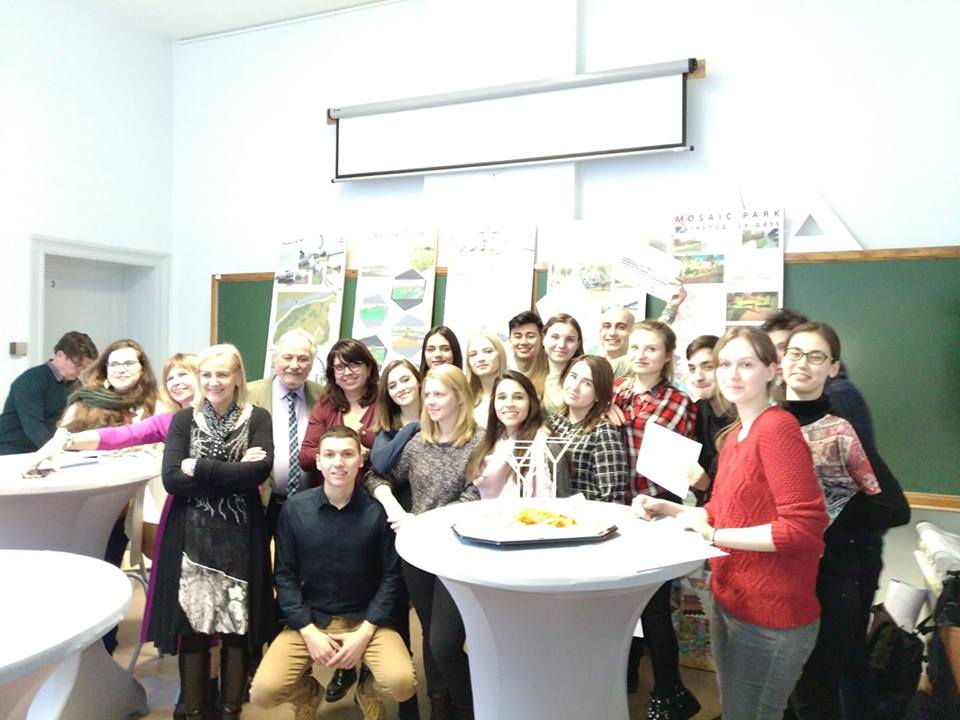 Due to the implementation of the agreement on cooperation between universities, students of the Faculty of Architecture of PoltNTU were able to work in international groups. Five creative groups, consisting of students from PoltNTU and the University of Mons, represented, discussed and agreed on their architectural ideas for the improvement of the part of the territory of the former La Pass mine. Joint work on a particular project has become the best form of understanding. The exchange of ideas and suggestions has become an extremely interesting experience in the design process!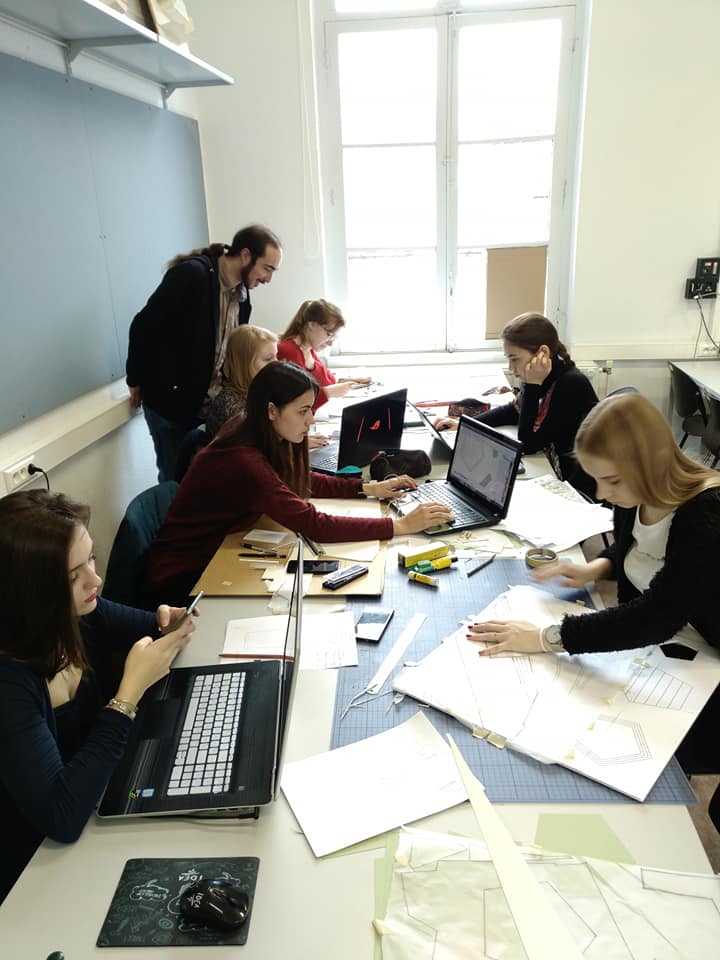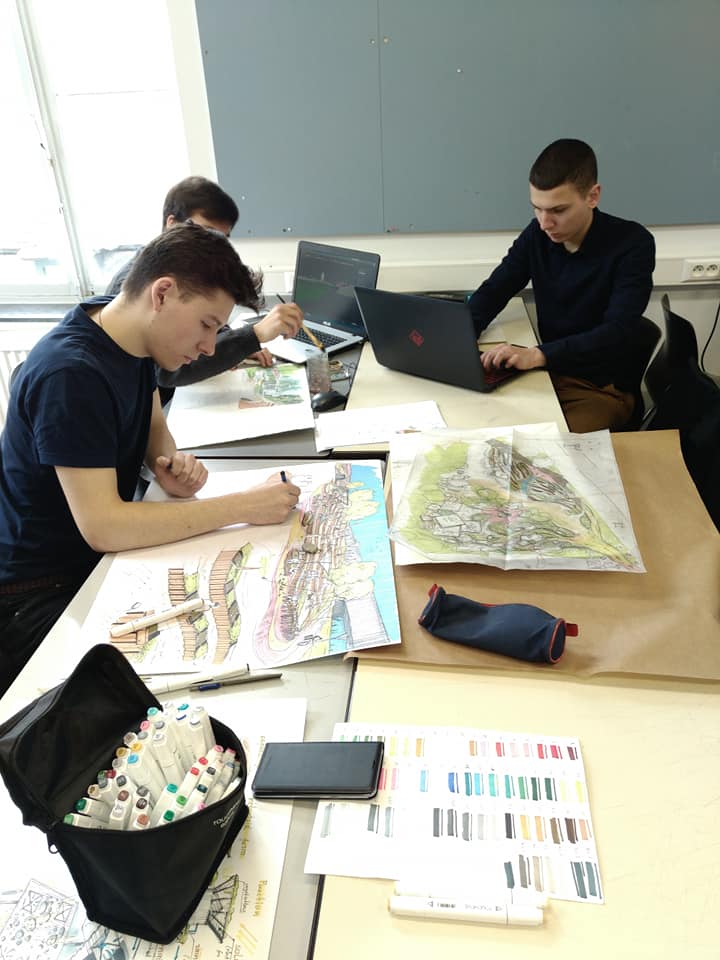 Students were able not only to work hard on the projects, but also to get acquainted with the fantastic architecture of the Belgian city of Mons, which in 2015 was chosen as the cultural capital of Europe. An excursion to the city was conducted by the professor of architecture at the University of Mons, a colleague and a good friend of PoltNTU Natalia Ambrosar. Students saw not only the city's museums and the luxury of architecture, but also visited a real laboratory of museum arts restoration.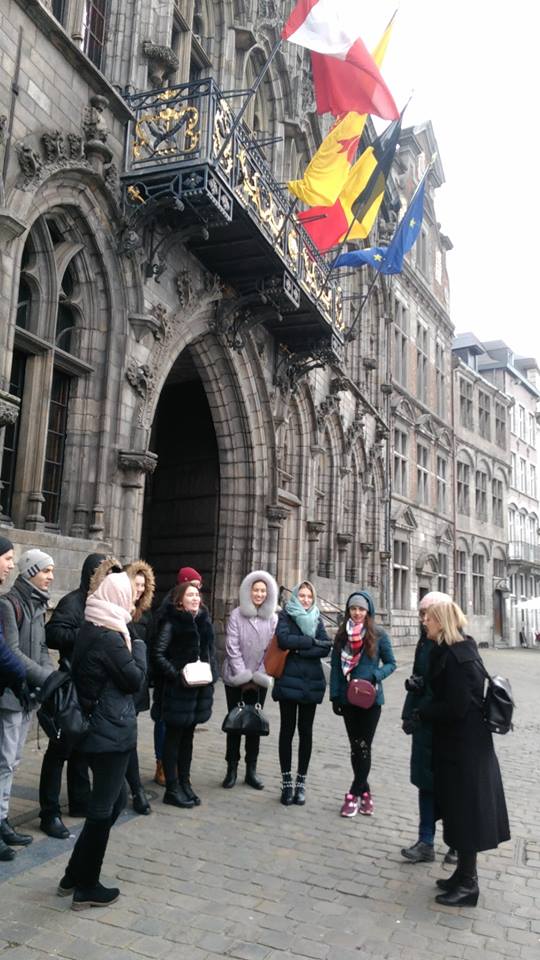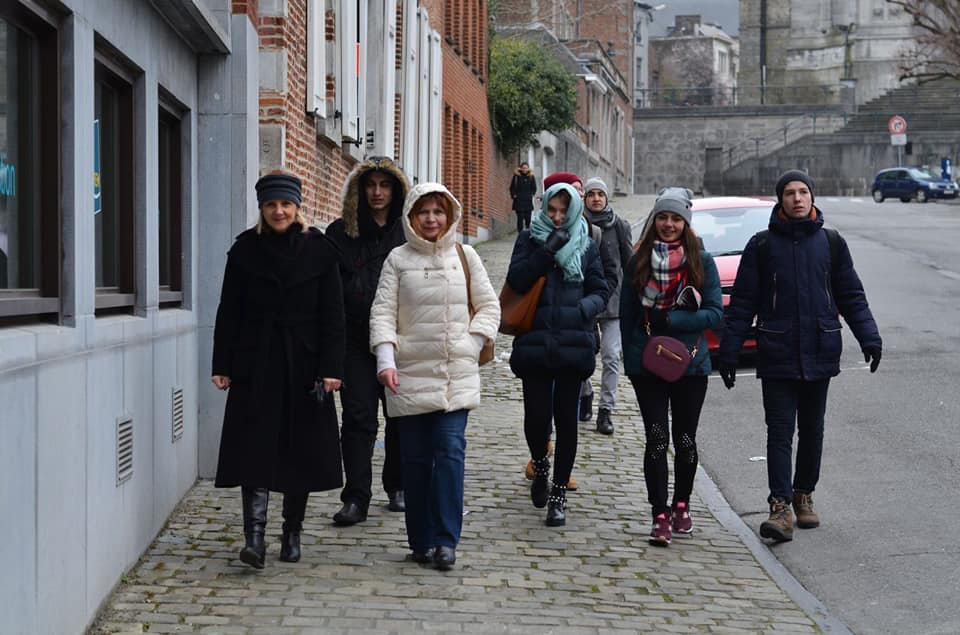 The culmination of the workshop was the presentation of Ukrainian-Belgian projects that evaluated the high-ranking jury of the International Ukrainian-Belgian project.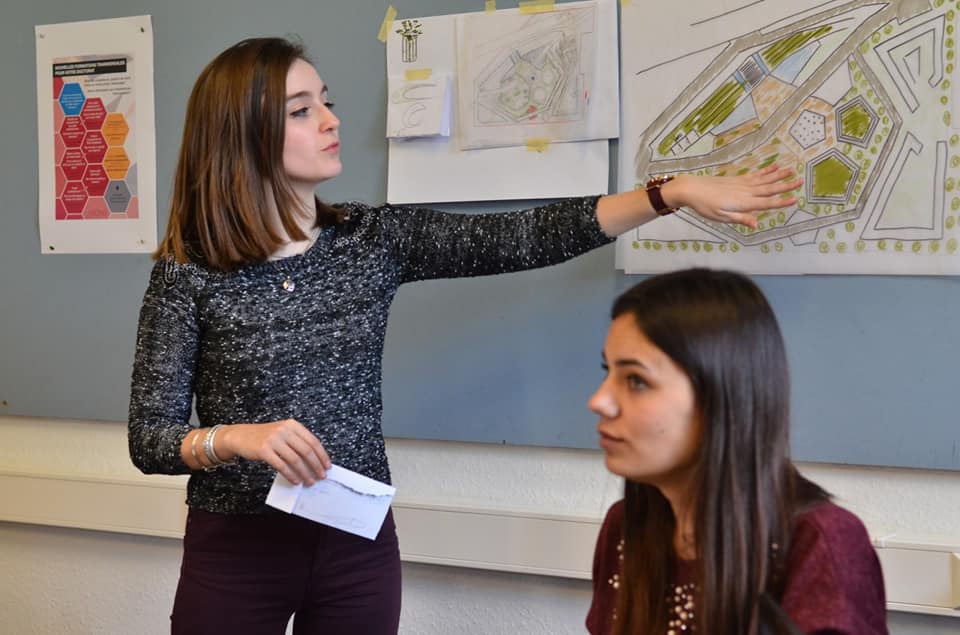 All participants of the workshop were awarded by diplomas.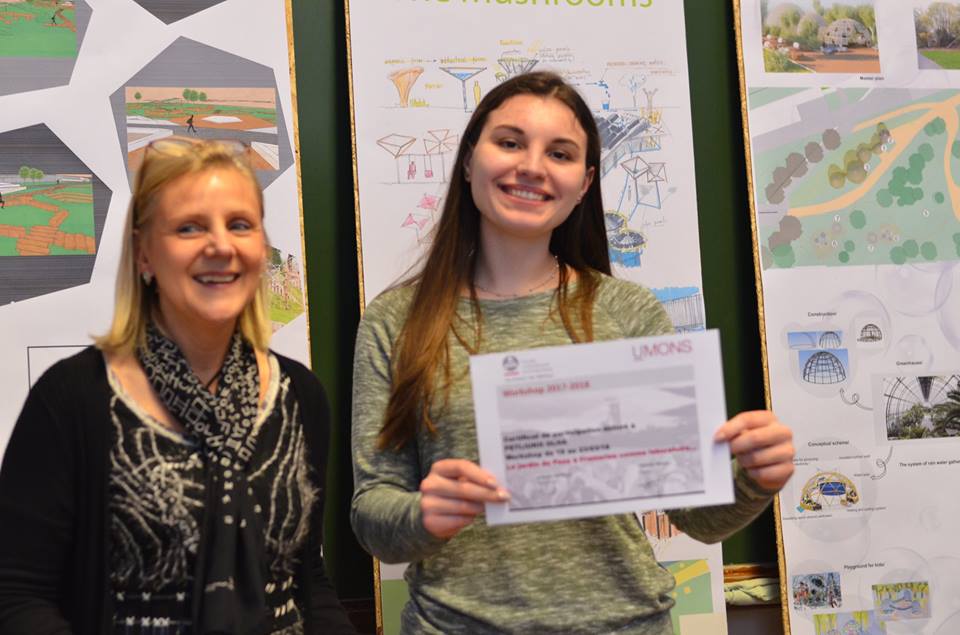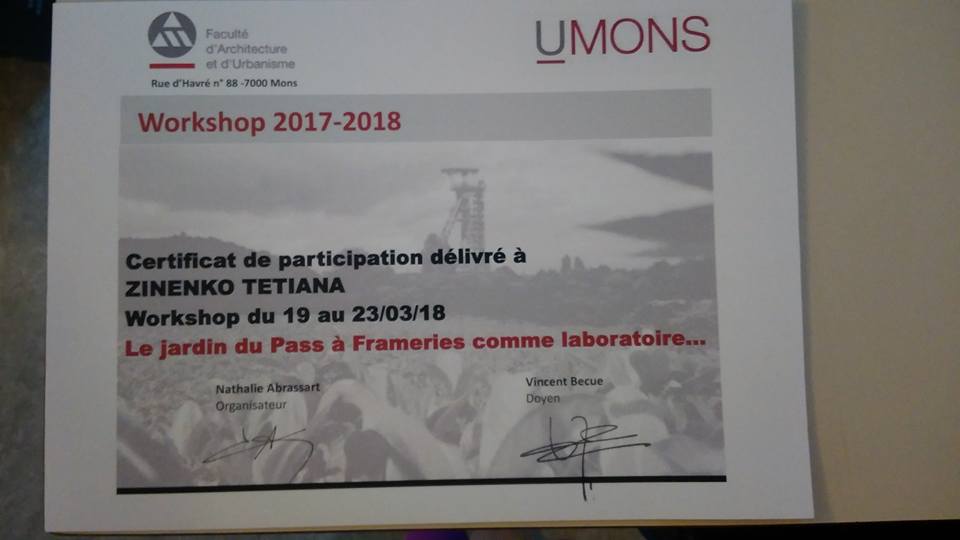 Sincere thanks to Madame Natalie Ambrosar, Madame Caroline Dorinho and Rector of PoltNTU Volodymyr Onischenko for the active introduction of new forms of scientific and creative cooperation, exchange of professional knowledge and invaluable experience by students from different countries in the educational process.