On June 6th, during a working visit to London, Rector of PoltNTU, Professor Volodymyr Onyshchenko and Vice-Chancellor of Business School of University of Greenwich Jon Sibson signed an agreement on joint training of bachelors on the "double" diploma program between Poltava National Technical Yuri Kondratyuk University and University of Greenwich.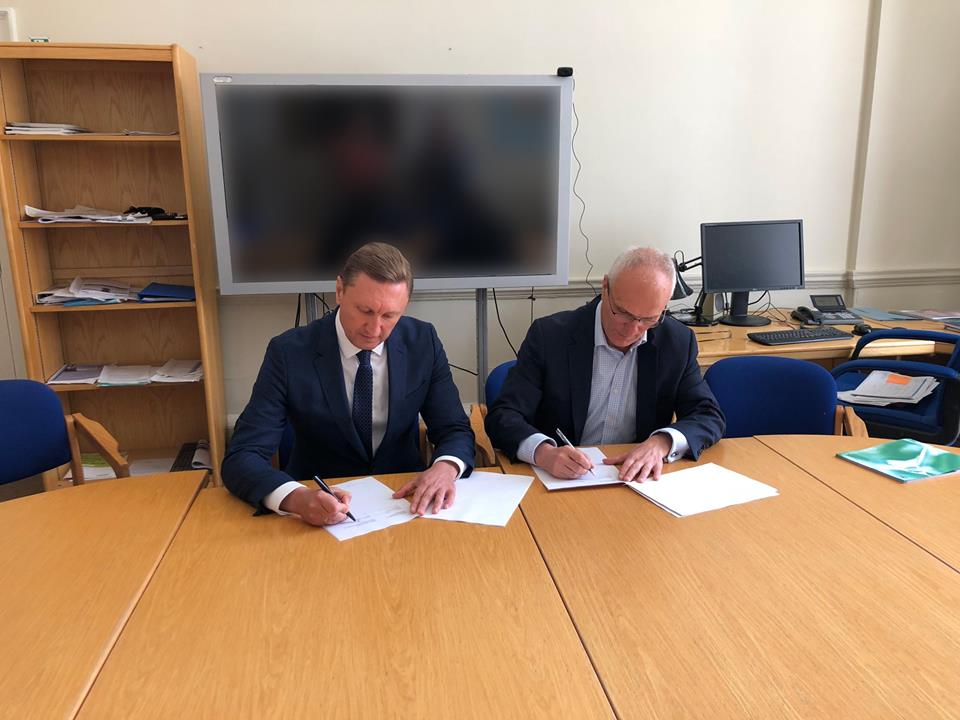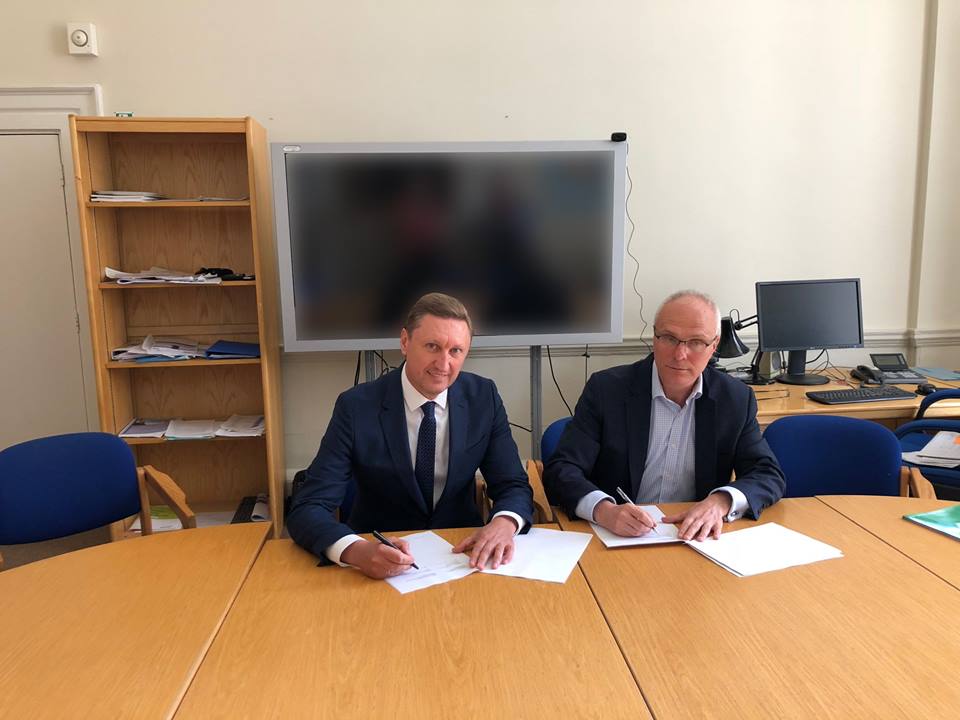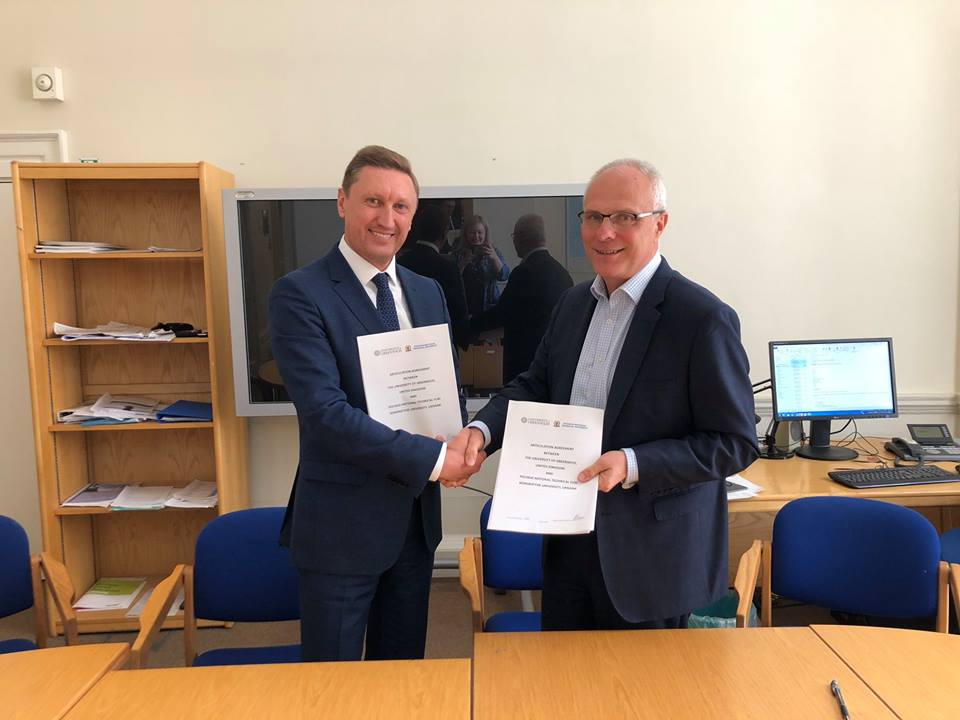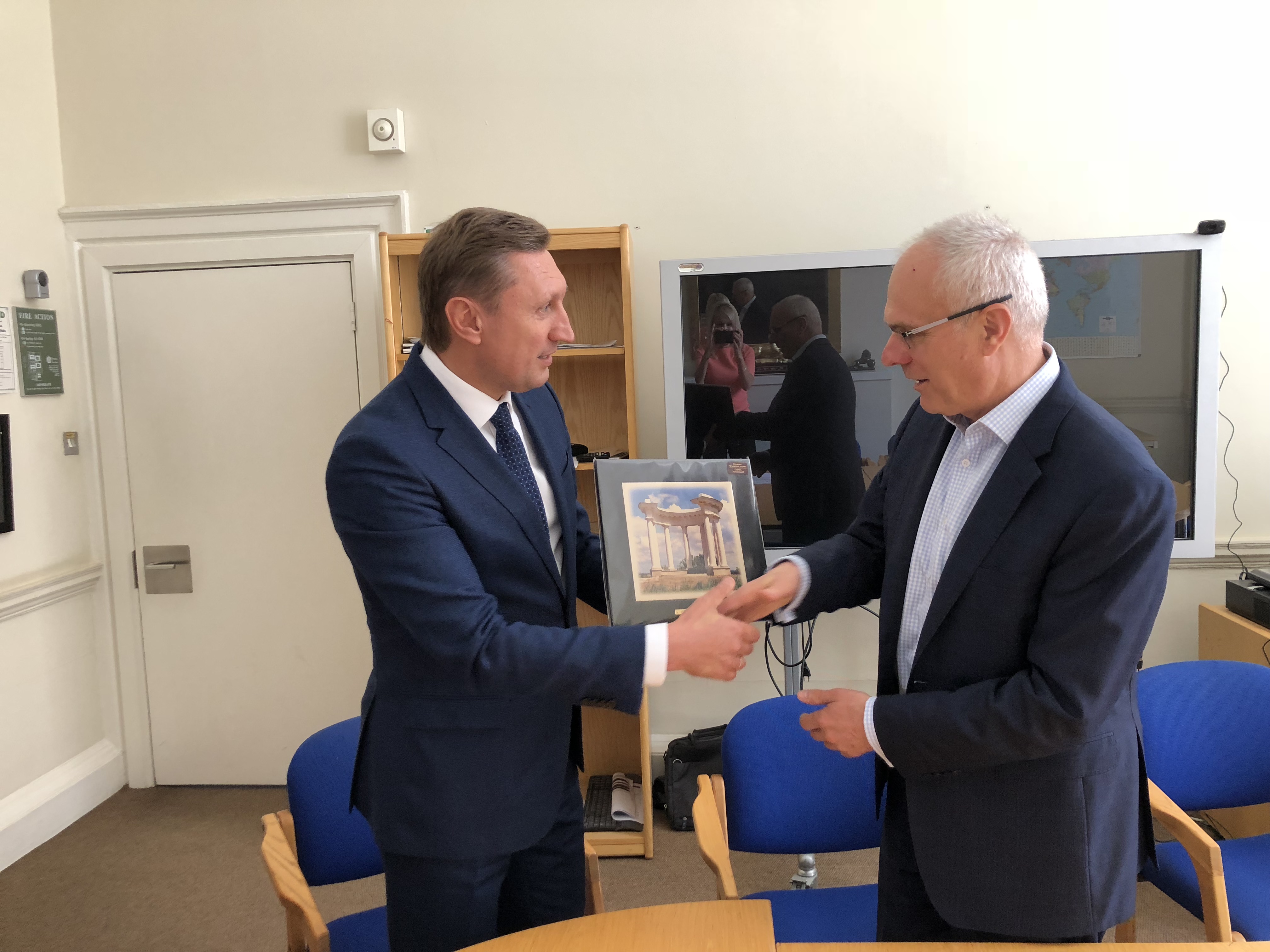 Students studying at Institute of Finance, Economics and Management of PoltNTU can receive the diploma of University of Greenwich in three specialties: BSc "Economics with Banking", BSc "Finance and Investment Banking", BA "Business Studies".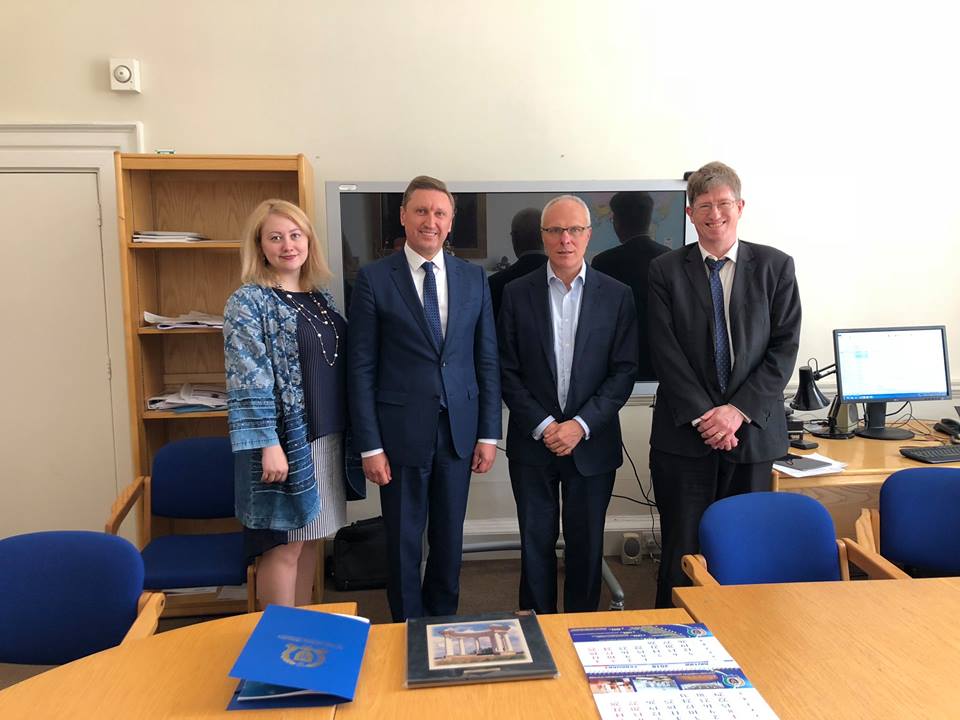 The signed double-diploma agreement is the first Ukrainian-British joint training program for bachelors. The program envisages three years of study at PoltNTU and studies at University of Greenwich during the last 4th year of the program for obtaining diplomas from Ukrainian and British universities: PoltNTU and University of Greenwich.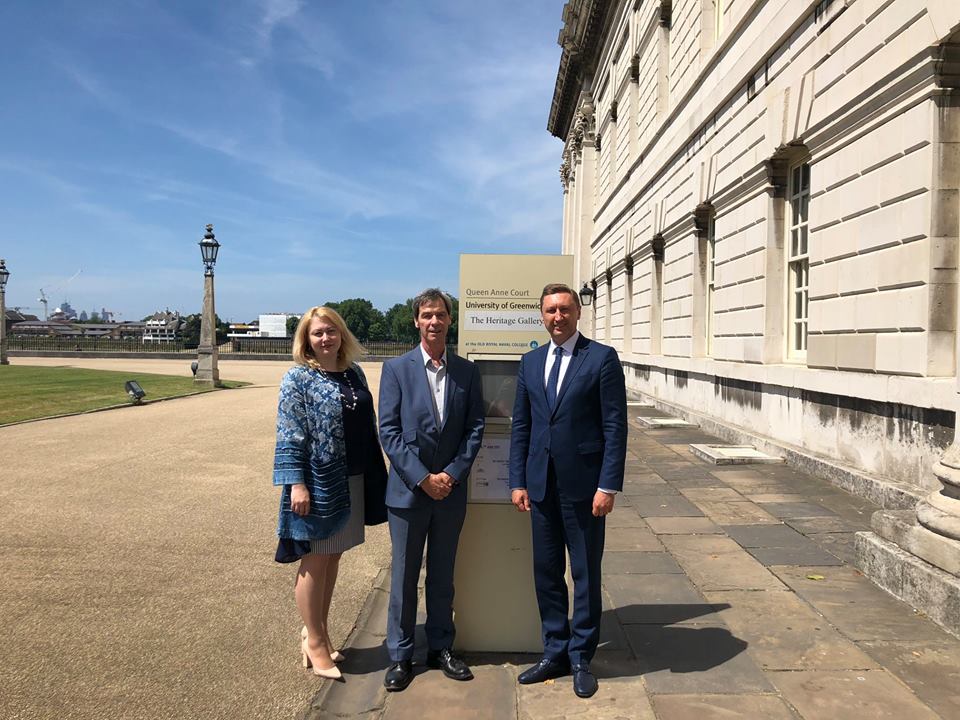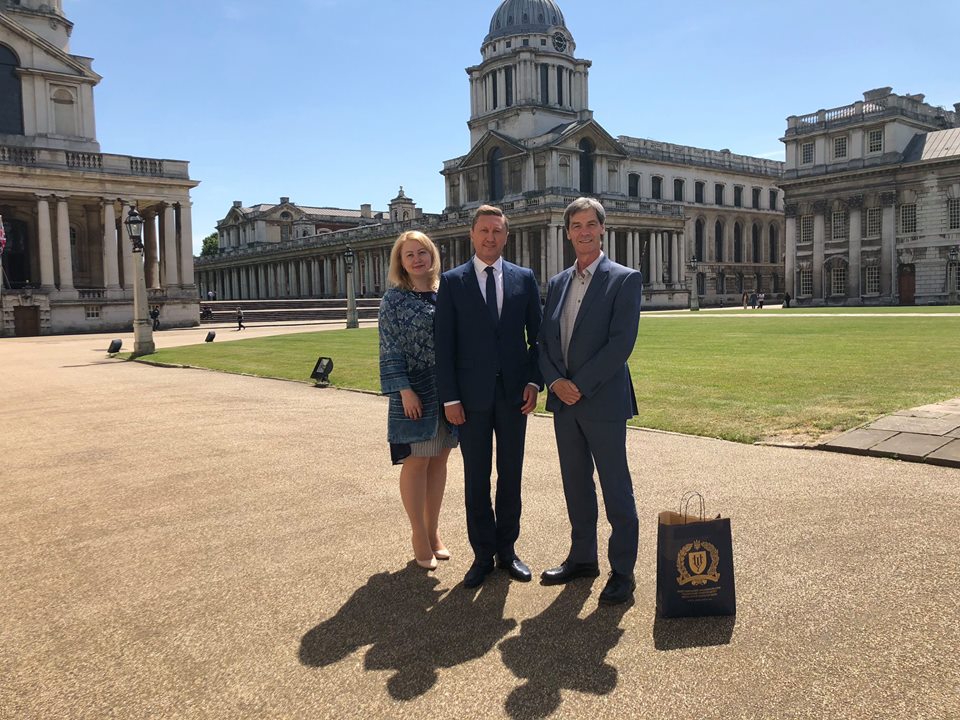 During her visit to the University of Greenwich, a working meeting with Timothy Barry, Director of the Faculty of Engineering and Science of Partnership and International Cooperation Timothy Barry, during which the University's rector, Professor Volodymyr Onischenko, agreed to jointly train specialists for the "double" diploma program in the fields of Civil Engineering ", " Mechanical Engineering "," Electrical Engineering ". We invite you to study at PoltNTU!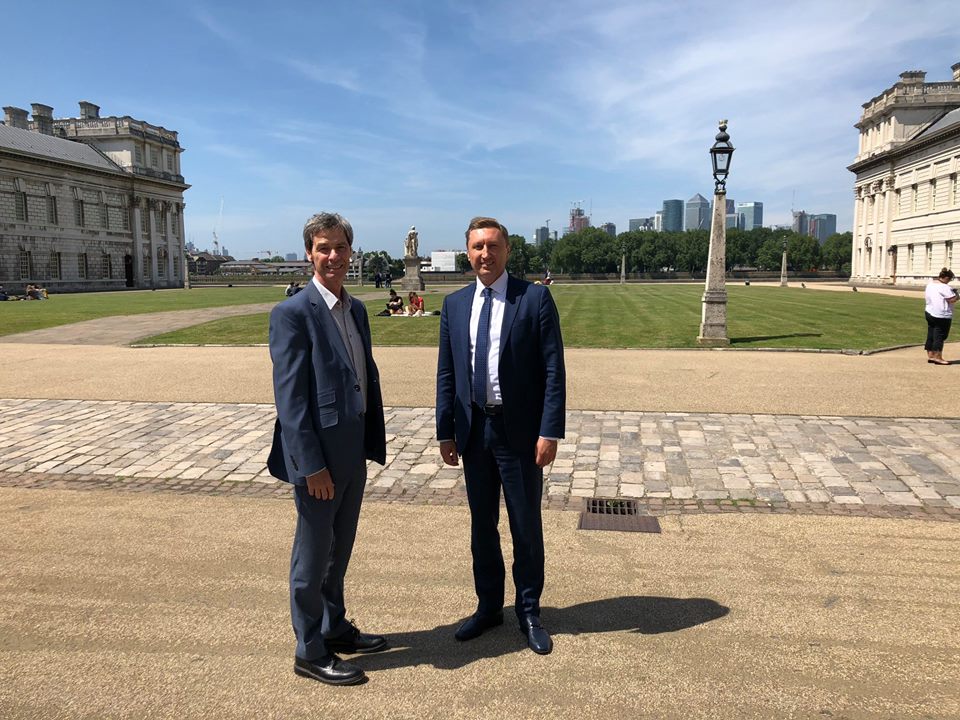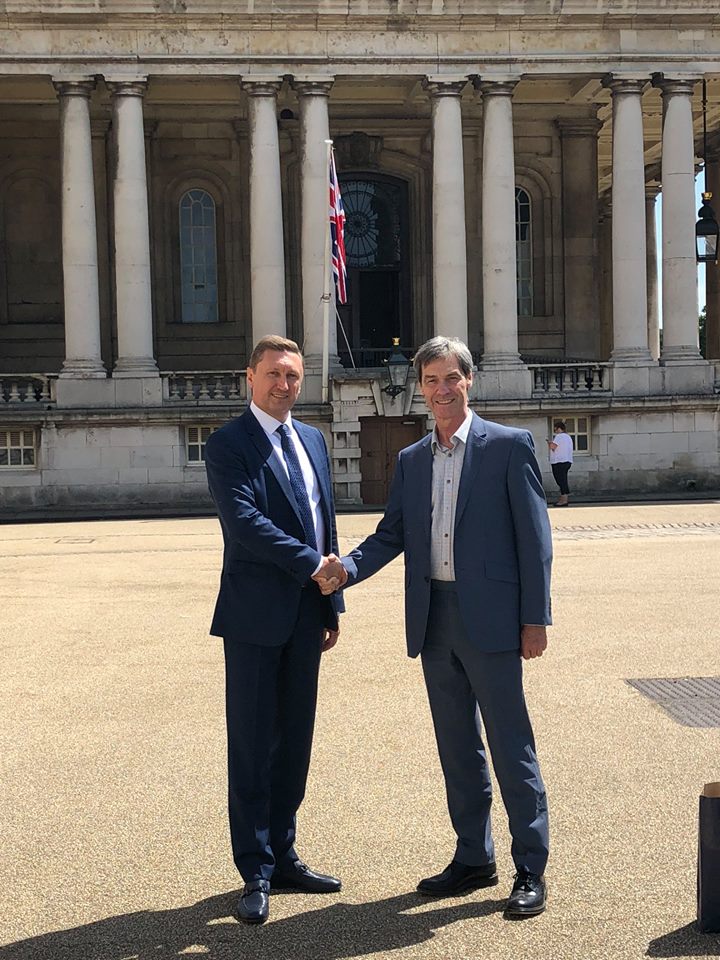 PoltNTU provides training opportunities in London!